I do have the need of running a TSQL job from a remote server in order to delete old backup files. The command runs fine when running via command prompt, same remote server. But it fails when it's being executed as an added step inside a TSQL job.
Here is the screenshot of the TSQL job and step: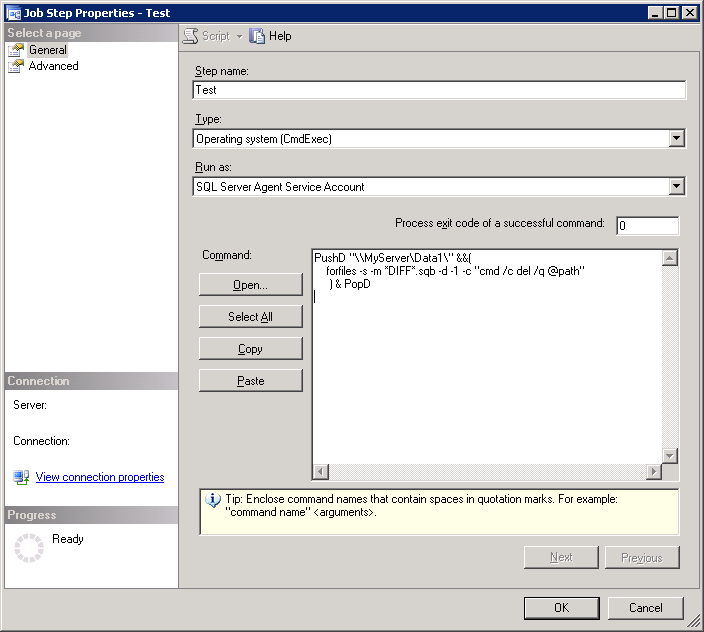 The job runs and gives no errors but it does not delete any file. Why?