Hello all,
I have a problem with our 2008 server not dishing out licenses to client machines, I don't understand a huge amount about licensing and how it works but this is what I want to happen.
We have a number of 2000 advance servers in our domain and one 2008 server which is a dc and running dns, we also have a couple of 2000 servers running ad too. The 2008 server is a Ts license server and has 10 Client access licenses available but the client xp & 2000 machines only seem to pick up a temp license.
Could anyone help me look into why? The 2008 server looks ok in TS License manager.
Just so I understand client machine either being a 2000 or xp or vista etc needs a license to connect to the 2008 Terminal server, this is a license we need to buy? We have bought 10 for the moment called WinRmtDsktpSrvcsCAL SNGL OLP NL UsrCal. These are installed and activated on the 2008 license server.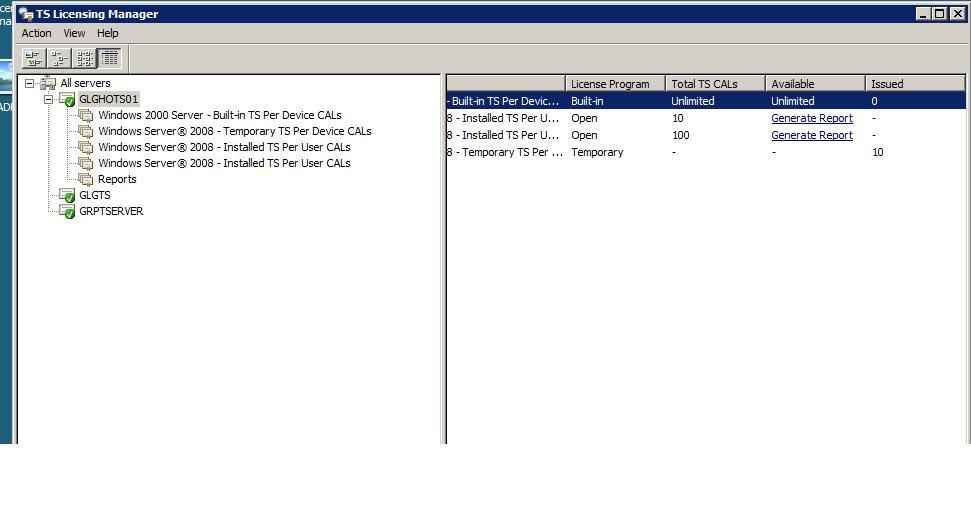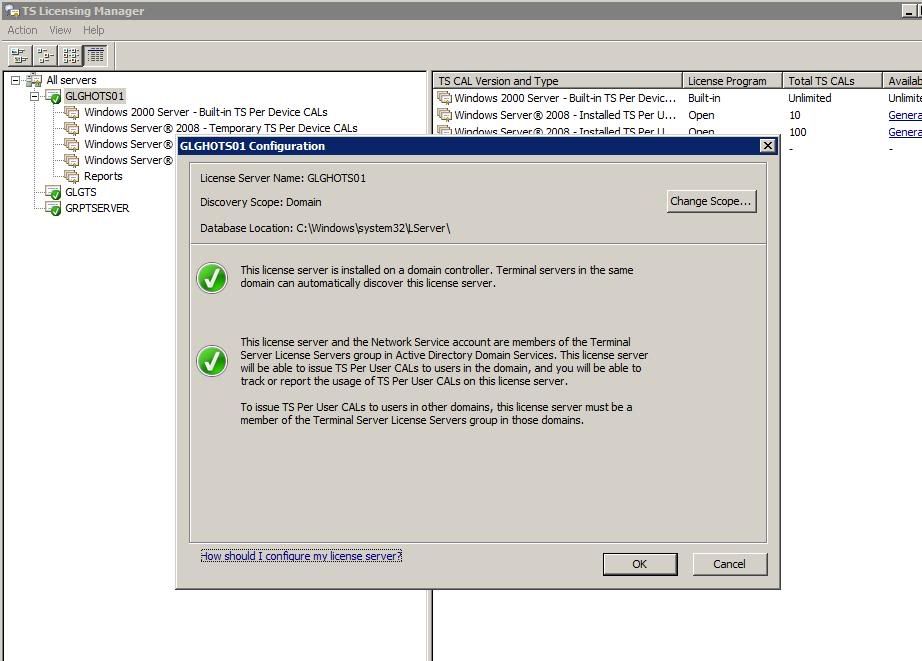 Thanks for all your help!