Afternoon all,
I am after a little more advice please.
I am planning on doing a swing migration with our current exchange 2003 to another exchange 2003 server and I have been reading the below guide which is very useful but I have a few questions on the smart host side of things.
The new server is built and all patched up the same as the old one but I haven't installed exchange yet.
http://exchange.sembee.info/2003/mig...-migration.asp
We forward all our email to a St Barnard spam filter as below.
I have read the bit in the guide about "smart hose configuration" do I need to remove my current spam filter setting before mail will flow between the two exchange servers?
Below is my a pic of our current smtp connections.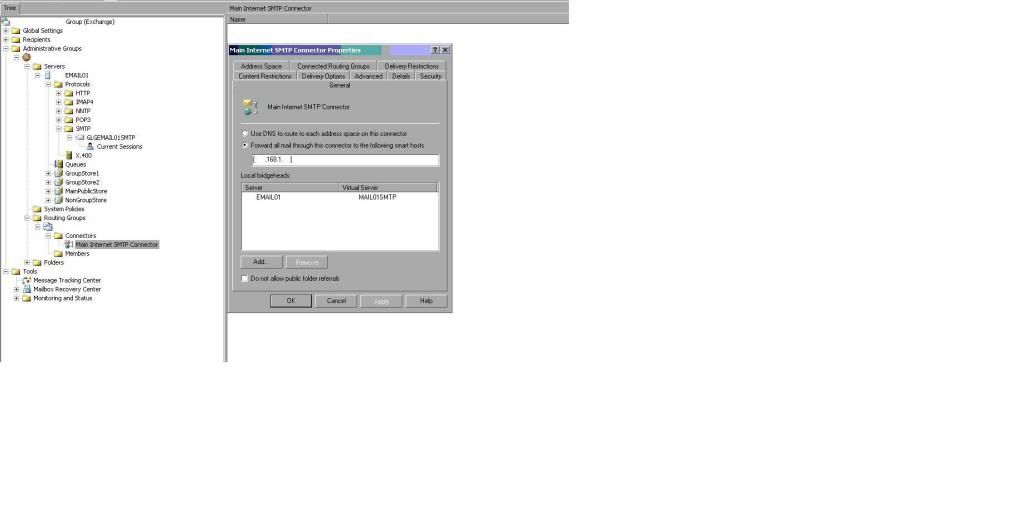 Any help is appreciated.
Many thanks!